We were spoilt left right and centre on our road trip to Central Australia. Just a quick trip, 11 days but exactly what the doctor ordered! We covered about 5000km and camped along the way. The first place that took my breath away was The Breakaways, a short drive out of Coober Pedy. That really set the tone for the rest of the trip, spectacular and spiritual.
We proceeded to visit all the major sites and explored everything along the way, met some awesome people, ate some cracking food. I'd recommend a trip here to almost anyone. It was quite cool in the mornings but by 9am it was shorts and a tee.
A rough itinerary_ Coober Pedy, The Breakways, Uluru, Alice Springs, Palm Valley, Kings Canyon, West MacDonnell National Park before flying out of Alice Springs.
Uluru
Uluru put on a real show for us. We weren't sure whether to watch sunset at Kata Tjuta or Uluru and almost got caught between! It was quite overcast and it didn't look promising, but just as the sun hit the horizon, the sky opened up and it was simply magical. A real treat.
Kata Tjuta
Hanging out the window of the car shooting while we dash to Uluru for sunset.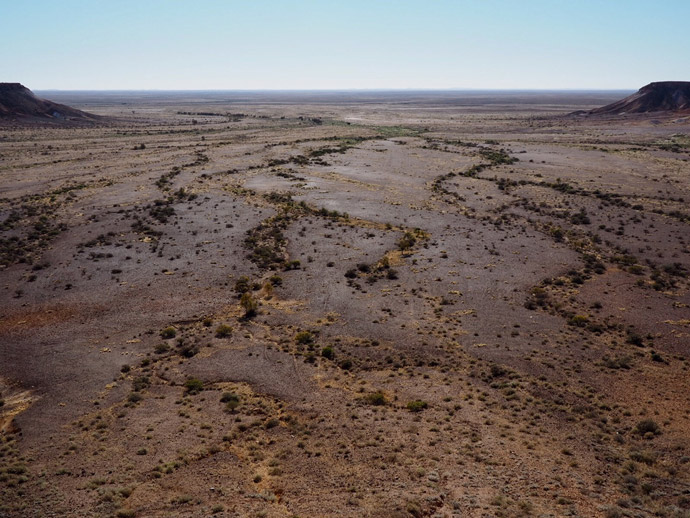 The Breakaways
Kings Canyon / Watarrka
I've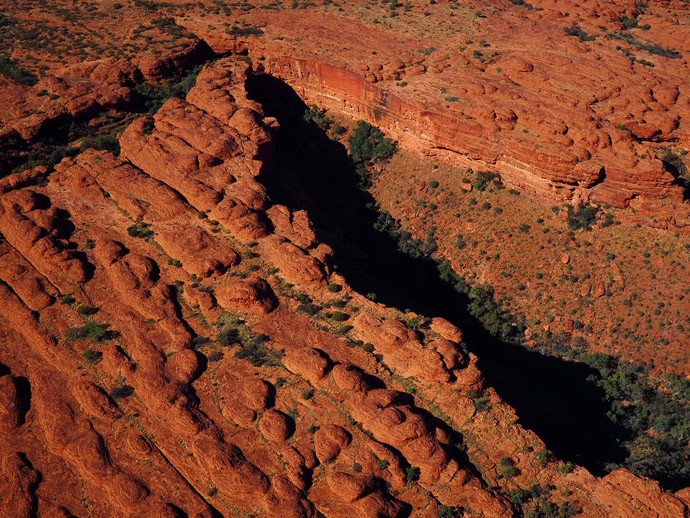 Kings Canyon / Watarrka National Park
A helicopter flight over Kings Canyon was an incredible experience. Seeing the landscape from above sent my senses into over drive.
Kings Canyon / Watarrka I hope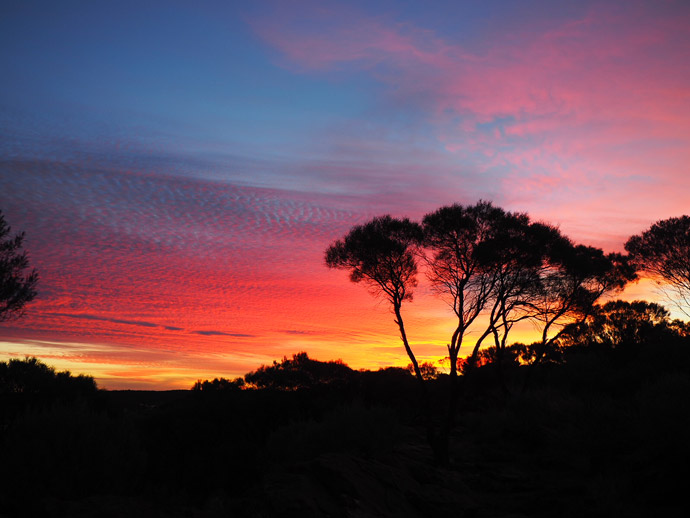 Secret Spot